Make Your NYC Move Worry-Free
White Glove Moving in NYC
Moving residences in and around New York City comes with some unique challenges. Between constant traffic and a competitive housing market, you need to know that your move will go exactly as planned. White Glove Moving in New York has decades of experience navigating narrow roads through heavy traffic and hauling large home and office furniture through tiny apartments with several flights of stairs.
We can help make your NYC move worry-free. Our first-class, White Glove service promise means no stress or hassle on your end. We handle every step of your home or office moving process so you can focus on the exciting adventure ahead. White Glove Moving in NYC also offers moving services not just in the city but also for long distance moving to Florida and other states.
Select your New York Moving Region in the Map Below
Services to Fit Your Exact Moving Needs
Our NYC Moving Services
White Glove NYC movers guarantee top-notch service to every customer. Here's what that means.
Guide to NYC Moving Requirements
White Glove Moving in NYC can help you have an effortless move, whether you're moving across the city or across the country. Here are some things to consider to make your move even smoother, depending on where you're going.
High-Rise Moving
Though our professional NYC movers have years of experience moving residents into new high-rise homes, it's valuable to know your new building's specific policies before moving into a new NYC apartment. Each building has different moving rules or regulations that affect how moving day will go. For example, some buildings want you to reserve an elevator ahead of time so it won't cause problems with other tenants. There may also be certain rules about where moving trucks can and cannot park.
Interstate Moving
Interstate moving often requires much more thought and planning. Learning about your new state, city, and neighborhood can help you plan more effectively. For instance, knowing the best route to your new home may save time on moving day. Your new neighborhood may also have certain regulations about where trucks can park. Knowing these things ahead of time will help our long-distance movers provide a stress-free move.
What Our Customers Are Saying About Our NYC Moving Company
Our goal is to always provide top-quality service at fair prices that make your moving process as stress-free as possible. Check out what some of our amazing clients said about their experience.
Take the Stress Out of Moving With Our
NYC Moving Tips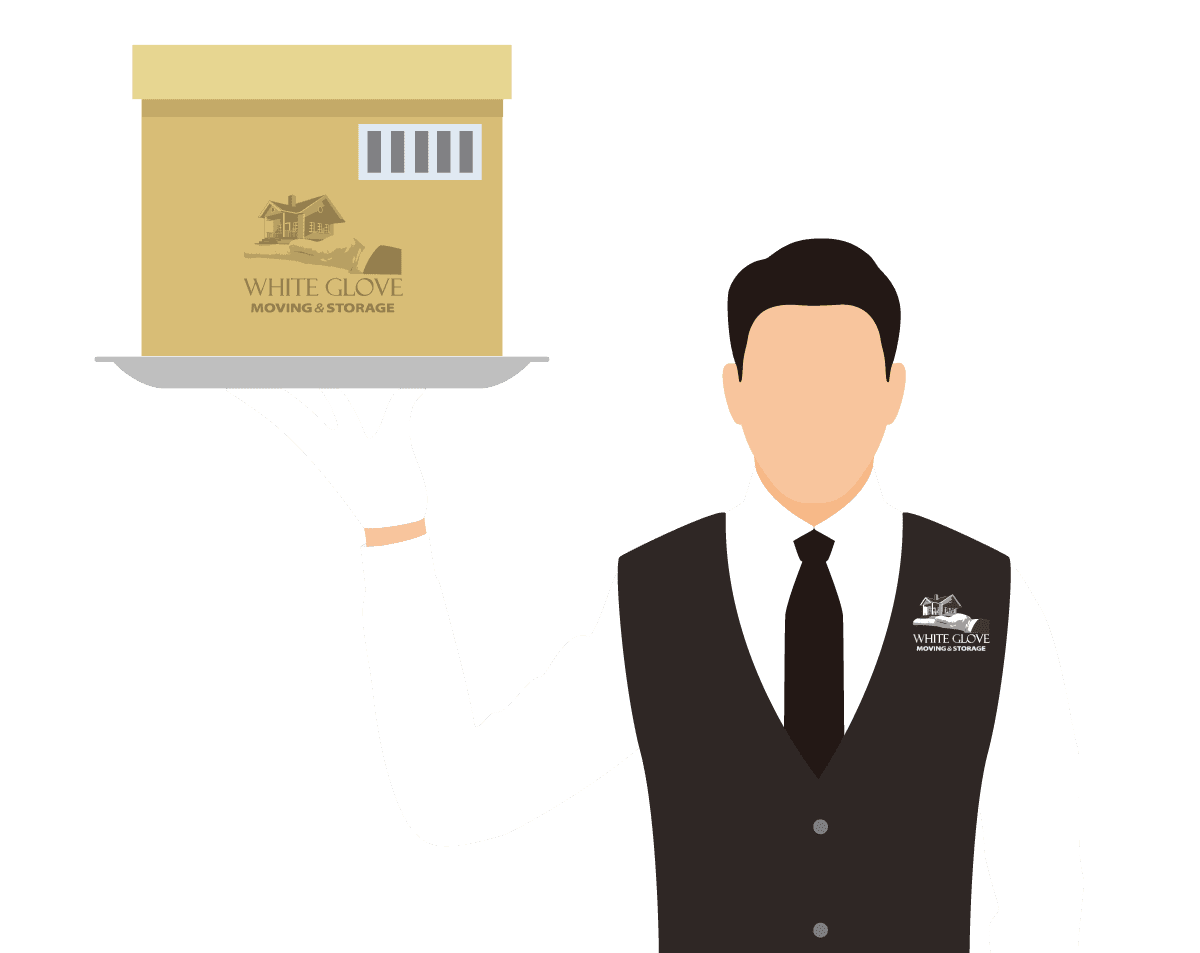 Make Your NYC Move Worry-Free
White Glove New York Serves the Entire New York City Metro Area
When you say that you're moving to NYC, most people probably picture the heart of downtown Manhattan and maybe Central Park. But there is much more to the NYC metro area, and we are familiar with it all. We have the experience and expertise to navigate heavy traffic and tight quarters in any New York City neighborhood.
Get your free moving estimate
Request a quote
Call 1-800-340-1911
"*" indicates required fields