Orchestrating a long-distance move is like assembling a complex puzzle – where even the smallest and most intricate pieces must fit into place. It's all about logistics and timing, and the White Glove Moving & Storage team are masters.
For almost 25 years, we've moved clients in New Jersey and New York up and away to their new states of residence. While we're sorry to see them go, we enjoy knowing that our experience, expertise and professionalism allows both households and businesses to move without any of the normal stress, confusion, or chaos that can overshadow the long-distance moving process.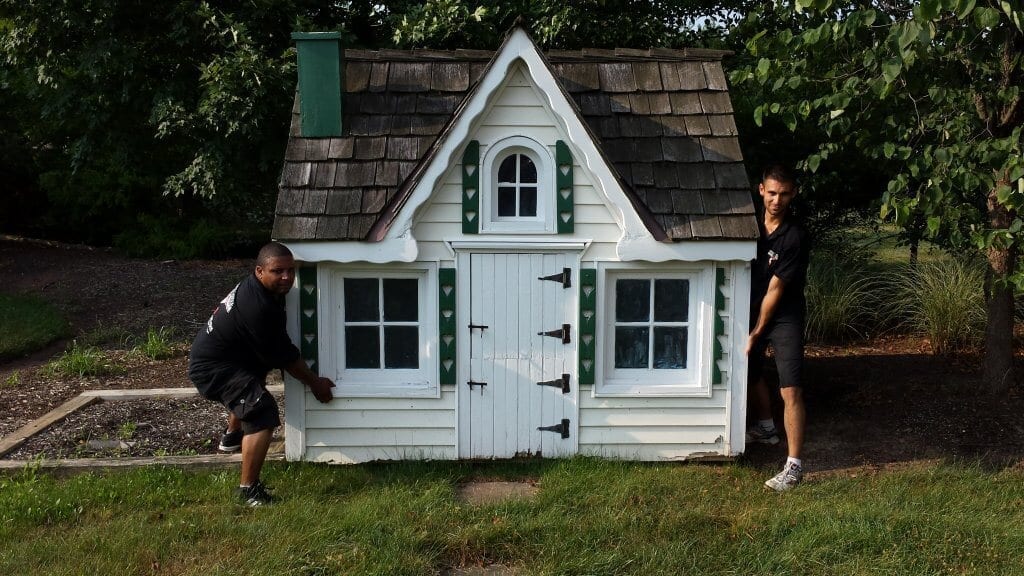 White Glove moving staff understand that moving far away from your home state isn't an easy thing to do, but we've made it a practice to treat clients like family – and nobody experiences that level of commitment more than our long-distance moving clients. We never contract our services out to others, so we can personally guarantee safe delivery of your possessions and precious belongings, from door-to-door. Contact White Glove Moving and we'll connect you with one of our estimators to discuss your upcoming move. We provide free, in-home consultations and, assuming your plans remain the same, the price we quote is fixed –  you never have to worry about surprise fees or mystery add-ons when you receive your final long distance moving bill.
Long Distance Moving From New Jersey…
Click which state you are moving to, from New Jersey, to learn more.
Long Distance Moving From New York
Long Distance Moving From New York and New Jersey
After more than 25 successful years in the moving business, White Glove Moving is proud to be one of the largest, independent moving companies in this part of the nation. Our reputation for facilitating smooth, organized and stress-free moves – for both home and business – owners is the foundation of our successful business model.
Connect with us to…
Schedule a free, in-home and no obligation quote
We're experts at looking at a home or business and determining exactly what's required – and how long it will take – to pack, load and move. This is why the in-home survey is so important, and it's the reason why – unlike other moving companies – our long-distance moving quotes are firm.
While we're walking through to survey your home, we will:
Discuss your timeline for the move.
Go over your biggest fears, worries and/or concerns about the moving process so we can put those to rest.
Review our moving services list – including our multi-tier packing services, so you can do as much or as little packing as you like. We can even pack and unpack your home for you, so your daily routine remains the same for as long as possible.
Review packing materials needs, which we're happy to deliver right to your door – including boxes, packing materials, specialty boxes, pacing tape, crates and more.
Itemize furniture, antiques, art and collectibles and go over any specialty items that may require more special handling or shipping services.
Leave you with a firm packing estimate, something that sets us apart from our competitors, who are more apt to bid low and then tack-on miscellaneous charges on the final bill.
Discuss any additional logistics or services that might be required along the way, including temporary or long-term storage of all, or part, of your belongings as you get settled into your new home or business.
We are an honest, hardworking team that has grown from a single moving truck in Brooklyn, to a professional fleet of top-of-the-line moving trucks and a trained team of more than 200, caring individuals. We invite you to visit our online reviews and client testimonials because they're proof of White Glove's commitment to customer service and satisfaction.
We are committed to making the move as easy as possible for you. For that reason, our moving rates are based on inventory, not weight or cubic feet. Weight-based rates, which many other long distance moving companies charge, can be frustrating for the average consumer because calculating the weight of one's belongings is difficult. The end result is usually an underestimate and misrepresentation of charges. 
White Glove Moving provides an inventory list to the consumer and a binding price along with that list. Provided the list is accurate, the price of the move will not change. Defining a rate by the inventory is a much simpler concept for most consumers to understand.  This pricing structure also helps the consumer decide what furniture to take and what to consider selling or getting rid of. We can provide an exact price of how much it will save/cost to move a particular piece of furniture. Come moving day, there will be no surprise costs. 
White Glove Moving and Storage provides long distance moving services to all of the continental United States. Whether you are moving from NJ to Florida or California, White Glove Moving is the only call you need to make.
Tips for Long Distance Moving
Long distance moving can be time-consuming and stressful, but White Glove Moving is here to make it less so. You can trust that we will make the entire process as seamless as possible. 
As you start packing up, keep these simple tips in mind to make your long distance move hassle-free.
Make a schedule.

You will need to complete several moving-related tasks before the move, such as setting up utility services in your new home or registering your kids for new schools. Write down everything you need to do, then schedule time to complete each task. Stick to that schedule the best you can. 

Do your research when hiring a moving company.

You need to trust that the moving company you hire will be respectful of your belongings and your time. Check online reviews and ask around to ensure you are hiring a reputable moving company. 

Check your insurance coverage.

Talk to your insurance agent before you move about what your policy covers. You can also check with your moving company, which usually offers basic insurance. If you plan to move lots of valuables that you fear could be damaged, consider a more comprehensive plan. 

Write down everything you own.

Taking inventory of your belongings will ensure you don't leave anything behind as you pack. Plus, you will be able to use that list to plan where furniture and other items will go in your new home. 

Pack an open-first box.

Since you are moving a long distance, it might take some time for the moving truck to arrive at your new home. Pack an open-first box with items such as bathroom essentials, bedding, some pots and pans, and a few outfits so you have the necessities while waiting for the rest to arrive. 

Pack and label by room.

As you pack up your home, you should think about unpacking as well. Keeping like items together will make it easier to unpack or find important belongings that you need to access. 

Be prepared for the moving truck.

A moving truck takes up space. Make sure there is sufficient room outside your new and old home for the truck to park. You should also ask to see if there are any regulations that would restrict the truck from parking. 
United States Department of Agriculture – Animal and Plant Health Inspection Services
If you are moving from a gypsy moth quarantine area to a non-quarantine area, you must inspect your outdoor household items for the gypsy moth and remove all life stages of this destructive insect before you move. For more information about checking your items for gypsy moths, you may visit www.yourmovegypsymothfree.com or see their informational checklist by clicking here. There is no need to complete any paperwork as we will bring this checklist for you to complete on move day.
Ask us about
Our Military Services
Military families quickly become amateur-professional movers themselves. After moving time after time – some local, and others long distance – you become a pro at what to keep, what to get rid of and how long it will take to pack up a house. Even so, your focus should be on your family, and that's why White Glove Moving offers special moving services for our military clients. We've worked with every branch of the military and we know exactly what to do:
Provide a free, in-home survey and work on a plan to sync our movements to yours.
Pack and unpack your home, which is a custom for military families. Your job is to get your bearings and start making yourself at home in your new community.
Provide you with the weight-based estimates the military requires.
Arrange all bill and payment processing with through the branch of the military you are in.
Our goal is to provide a streamlined and stress-free moving process for military members and their families, and we've been doing just that since 1998.
Contact White Glove and See How Uncomplicated Moving Can Be
While we can't remove the jitters associated with leaving a place you've known, and starting out somewhere new – we can put all of your worries to rest when it comes to the actual moving process. Moving becomes stressful when things don't go as planned. However, our multiple decades in the moving business means we've got you covered. The White Glove Moving team are experts at logistics. We plan, schedule, pack, load and move, unload and unpack on a daily basis, so you can count on us. Contact White Glove Moving online or give us a call and let's get your stress-free, long-distance move on the road.  1-800-340-1911.
Contact Us
Customer-centric services
Our Locations & Specialties:
Get your free moving estimate
Request a quote
Call 1-877-825-1596
"*" indicates required fields