Moving can be a stressful experience but with the right moving company, it doesn't have to be. As you prepare for a big move, it's reassuring to have a reputable moving company on your side. Do you know how to find a mover or choose a moving company? This moving guide from White Glove Moving will help you find the movers to make your life so much easier.
Assess Your Options Early
As soon as your impending move is confirmed, dedicated a decent amount of lime to looking into moving companies near you. Waiting until the last minute to find movers means you run the risk of ending up with a subpar company or even becoming the victim of a moving scam, where your belonging can be stolen. By researching moving companies as soon as possible, you can find reliable, reputable movers.
Get Mover Referrals
Friends and family may be one of the most helpful resources when you're looking for a moving company. Ask around to learn about their moving experience — good, bad, or otherwise. If multiple people tell you they had a bad experience with one company, you can remove them from your potential movers list. On the other hand, when people rave about a particular company, you can research it to see if it would be a good fit for your moving needs.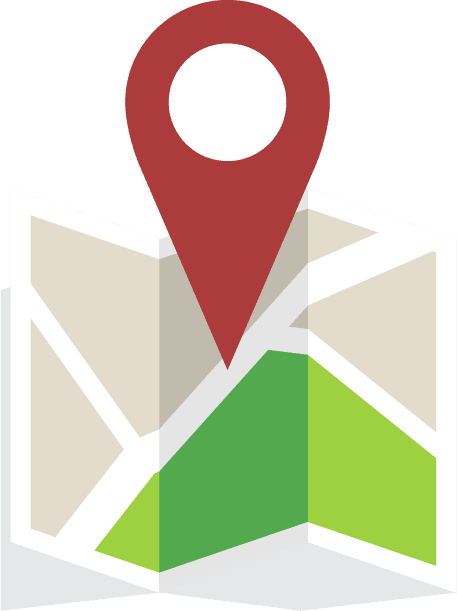 Look for Movers Near You
During your moving-company research, identify companies that are relatively close to you. You may find the local movers by searching in google for keywords like "local movers near me" or "equipment movers near me" etc. This is one way to avoid online moving scams, such as last-minute price changes, "unexpected" transportation issues, and — in the worst case scenario — your belongings being held by the moving company until you pay a large sum of money. It also gives you the option to visit the company and ask more questions before you commit to their services.
Additionally, your family and friends are more likely to refer a business they have experience with, which may help in your decision to hire them. 
Request Price Estimates From Several Moving Companies
To issue a comprehensive quote, a moving company needs to come to your home to evaluate everything to be moved. Any company that tries to give you a quote over the phone without seeing your belongings first is not the right company for you.
You should contract three to five moving companies to get in-person price estimates. By gathering multiple quotes, you can find a price and services that best fit your moving needs.
Questions to Ask During a Price Estimate
Questions to Ask During a Price Estimate
When a mover comes to your home to conduct a price estimate, you can ask a variety of questions about the company to help you make a final decision. Here are some questions to ask during your search for a reliable moving company.
Is the moving company a broker, a carrier, or a hybrid of both?
All reputable moving companies fall into these three categories.
Broker/brokerage – these companies work with third-party movers. This means the company you hire may not be the company that shows up on moving day. A broker company may result in cheaper moving costs, but it can also cause more stress and miscommunication during the moving process.
Carrier moving companies handle every aspect of your move from start to finish. The company you hire is the company that shows up, which streamlines moving and communication. This option may cost a little more overall, but the cost is worth an easier moving experience.
Broker/carrier hybrid — A broker/carrier hybrid company handles most of the moving process in-house though they usually outsource specialty moving services like piano transport.
This is an important question to ask so you know who will be showing up with the truck come moving day.
Is the price estimate binding?
Moving companies typically charge per hour for local moves and by weight or cubic feet for long-distance moves. To get an accurate price estimate for your move, the movers need to take accurate inventory of your belongings. From there, they will give you a price estimate based on how long the move will take or how much you are moving. Be sure to carefully look over this price estimate to ensure there aren't major discrepancies on the estimated moving time and price.
When a moving company gives you price estimate, you should ask whether that price is guaranteed to stay the same when it's time to move. Some moving companies will give one price during the estimate to earn your business, then tell you a different price on moving day. If the price estimate is binding, your moving costs shouldn't go up unless your moving plans change at the last minute.
If you are quoted a binding long-distance price based on weight, know that it's possible for the price to change on moving day simply because weight can be difficult to accurately pinpoint. If a moving company gives you a binding price estimate based on weight and the cost changes through no fault of your own, a reputable company will take responsibility for the additional changes.
How do you calculate prices?
Moving costs vary from company to company based on how moving costs are calculated. The most common factors affecting price are:
Hourly Labor
Seasonality
Moving distance
Amount being moved
Level of service
Packing
Unpacking
Storage, if needed
What is your cancelation policy?
Naturally, sometimes plans change and the move you were planning on doesn't happen. Asking about cancelation options provides peace of mind in the event that you don't end up moving.
Make Sure the Movers Are Reputable
To make sure your belongings make it to their destination safely and securely, it is important to find a reputable moving company that is reliable, responsible, and can handle your moving needs. here are some things to consider when determining if a moving company is a reputable one.
Watch for Red Flags
Watch for Red Flags
As you are researching moving companies, there are a few red flags you should watch out for.
Upfront case deposit – Reputable moving companies don't ask for percentage of your move prior to moving. They may ask for a small deposit to secure your moving date, and brokers may ask for a 10% deposit, but after that they shouldn't ask for any money upfront before you move. If a company ask for a cash deposit or seems overly eager about taking your money, it may not be an honest, reputable company.
Unprofessional – When you schedule an in-home price estimate, watch how the worker acts. Do they readily answer all your questions? Are they thorough in assessing all of your belonging for an accurate estimate? Did they show up on time? If you can't answer yes to all of these questions, look for another moving company.
Non-company truck — When a mover shows up at your home to do a price estimate, they should arrive in a company moving truck. If they are in an unmarked vehicle or a moving truck from a different company, that could be an indication of an illegitimate business. Search for a different company to avoid a potential scam.
Ensure Movers are Licensed and Insured
Reputable moving companies have all the proper licenses and insurance to legally operate. If you are moving out of state, check that a potential moving company has a U.S. Department of Transportation (USDOT) number. Both in-state and interstate moving companies also need to have a Federal Motor Carrier Safety Administration (FMCSA) license number for legal operation.
Research the Company's Track Record
As you narrow down your moving company search check out prospective companies with the Better Business Bureau (BBB). The BBB is a free online resource where you can look up any business to see how they are rated. The ratings are based on how a company interacts with its customers; a higher rating indicates a better chance of having a good experience. If the moving company doesn't have a strong rating or isn't listed on the site, look for a different company.
Verify the Company's Physical Address
Some moving companies appear legitimate when you look at them online. But when you compare their listed address to their registered business address, the information may not match up. If a moving company's address is listed as a residential address, it could be a scam.
What to Do If You Get Scammed
If after your careful and thorough research, you still end up getting scammed by a moving company, contact MoveRescue. When you call this company, a representative will listen to and assess your situation before offering solutions and recommendations for your next steps.
Read Reviews and Complaints
One of the best ways to get a feel for a company is to look at it's online reviews and complaints. Typically, when someone has a good experience with a moving company, they'll give star ratings or leave comments. However, if someone has a bad experience, they'll more than likely leave a negative review.
Take some time to read through customer reviews of a moving company you are considering. Look for multiple complaints like being late, breaking belonging, or being unprofessional. If you see a lot of review like that, look for another company. On the other hand, if there are lots of great reviews and only a few complaints, you can consider choosing the moving company.
Determine What Is and Isn't Included in Moving Services
Moving services vary from company to company, so you'll need to verify what is and isn't included before committing to one company. Do you want a moving company that packs everything and moves it for you? Maybe you just need them to move what you've already packed? Depending on what you want, you need to find a moving company that offers those services.
You should also ask if they provide moving supplies, whether truck fuel is included in the overall price, and any other questions you can think of to determine if the company is the right fit for your needs.
Learn About the Company's Moving Process
Learn About the Company's Moving Process
As you ask about moving services, you should also ask about the companies moving process. Does the company prefer that you gather all moving boxes in one location before the move? How involved do you need to be during the loading and unloading process? Discover what the moving company does on moving day to make moving day easier for everyone involved.
Find Moving Experts for Specific Belongings
While moving companies specialize in moving items, some companies may not be able to move your specific items. Pianos, for example, require delicate handling to keep them protected, and some moving companies won't move pianos because of the moving process.
If you have a piano, special antique furniture, priceless artwork, or other costly items, find a moving company that is capable and trained in moving the specific items. This ensures that your beloved belongings will be moved carefully and correctly and arrive safely at your new house.
Strike a Balance Between Quality and Price
With all of your research, it's time to choose a moving company. A low-cost estimate doesn't automatically mean a poor moving company just as a high-cost estimate doesn't guarantee a high-quality moving experience. Assess the apparent quality, services, professionalism, and price before you make a final decision.
If a moving company gives a reasonable, locked-in estimate, has good reviews, and offers the services you need, it may be the right moving company for you.
What to Do After the Move
Once the moving company finishes unloading your belongings, you may think your interactions are done – but that's not always the case. Quickly inspect your large furniture for any new damage before checking fragile items to ensure they survive the move. If you find any broken or damaged items, you need to alert the moving company immediately. Be sure to check your coverage level and read through the insurance information before moving to ensure you know what to expect in case a problem arises. A reputable moving company will work with you to resolve these types of issues.
After you say goodbye to your residential movers, it's time to settle into your new home and establish yourself in the area. Next steps are to:
Get unpacked quickly to help your house feel like a home.
Clear out discarded packing supplies, like boxes, to help get the place in order.
Meet some of your neighbors – this may help you feel more welcomed in your new area.
Set up your utilities and other services so your house runs smoothly.
Explore your new town to start settling in and feeling at home.
Get Ready for Your Move
These guidelines should help you choose a reputable moving company. Your move will be easier and less stressful when you pick the perfect movers. Don't forget to pack a moving survival kit and follow our comprehensive guide on moving how to start moving, to ensure a smooth and successful move with the perfect movers you've chosen.
White Glove Moving provides high-quality, reliable, and reputable local moving services in New Jersey, New York, and surrounding areas. We are also equipped to handle long-distance and cross-country moves if that's what you need. Contact our team today to discuss your upcoming move or schedule an in person price estimate.
Contact Our Team